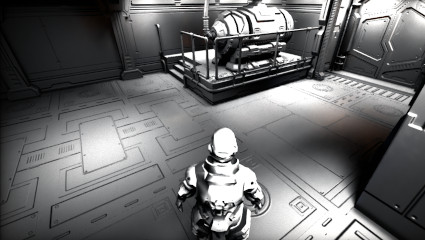 1.
Rendering Pipeline
Start by building your

renderer

! Create your Sandbox by using

Visual Nodes

or pure

GLSL

to implement your dedicated rendering pipeline.

There are no requirements or limitations, from traditional multi-textured rasterizer, cell-shaded, PBR, hybrids, voxel-based, raytraced to fully path trace; with

NRG

you are in total control of the output.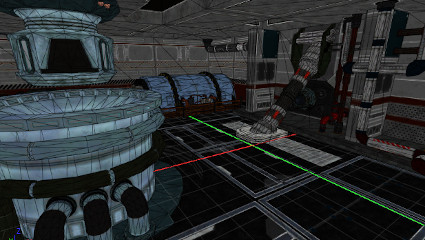 2.
Import Assets
Once your

custom renderer

in ready its now time to assemble your worlds and levels.

NRG

supports out of the box a large array of 2D assets created by image manipulation programs and

COLLADA

for 3D interactive assets.

Define your own material & renderlayer presets to control at import time the rendering and shading process based on your renderer specifications.
3.
Dynamic Interactions
Using

Visual

, or

Manual

coding build scripts in

Lua

or plugins in

C/C++

to implement your logic code that drives the dynamic interactions of your App.

Use the unique dev. environment built around the

NRG

ecosystem to develop your App. on multiple devices in realtime. Code, prototype, debug, test, profile during runtime, and once satisfied, simply apply the changes.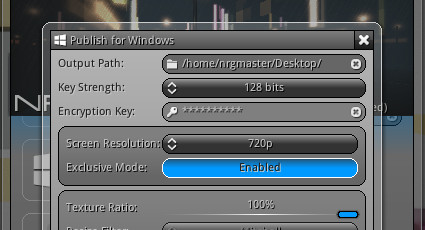 4.
Publishing
The final stage of your project is to share it with the world; thanks to the unique design of

NRG

all you have to do is to select the platforms you want to deploy on and a

standalone C/C++ project

will be generated.

Alternatively, you can also use the published output in another project as an add-on by providing

NRG

a

dedicated 3D accelerated area

.